September 2014, a dog named Gumby was brought to Charleston Animal Society (CAS) as a stray. This was the first time the staff here met the dog, and little did they know the unbelievable relationship they were about to create with him.You see, this elusive hound mix was a spectacularly talented escape artist who always managed to find his way back to the same shelter.
Whether he'd slip through an adopter's screen door or be surrendered by an adopter who couldn't handle his sneaky ways, the staff did everything they possible could to find him his forever family… but nothing seemed to work.For example, Gumby returned to CAS four times during his third adoption. He was dropped off once by a Good Samaritan, once by animal control, and twice by his adopter.
In December 2015, the staff made a last-ditch effort to adopt Gumby into a forever home, only for him to escape three times in less than one month.
Finally, the CAS staff realized Gumby was trying to tell them something…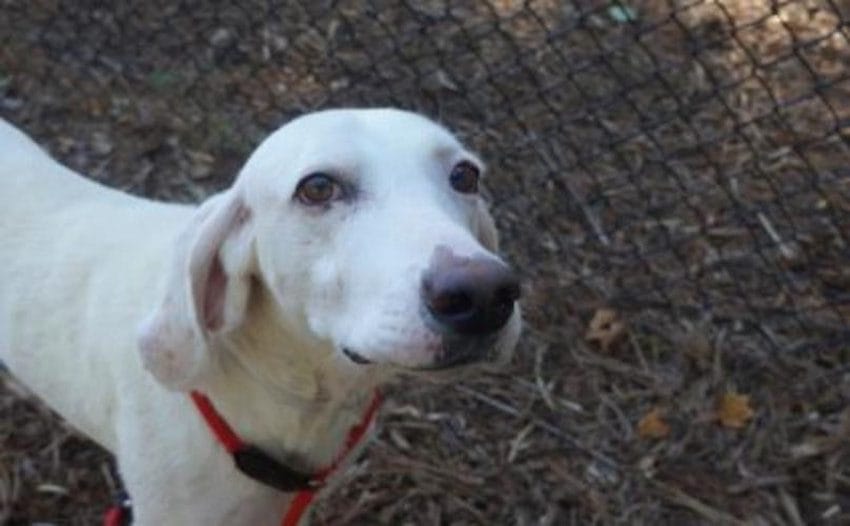 Gumby may look like your typical hound mix, but his Houdini-esque escape skills have made him quite famous in the town of Charleston, South Carolina.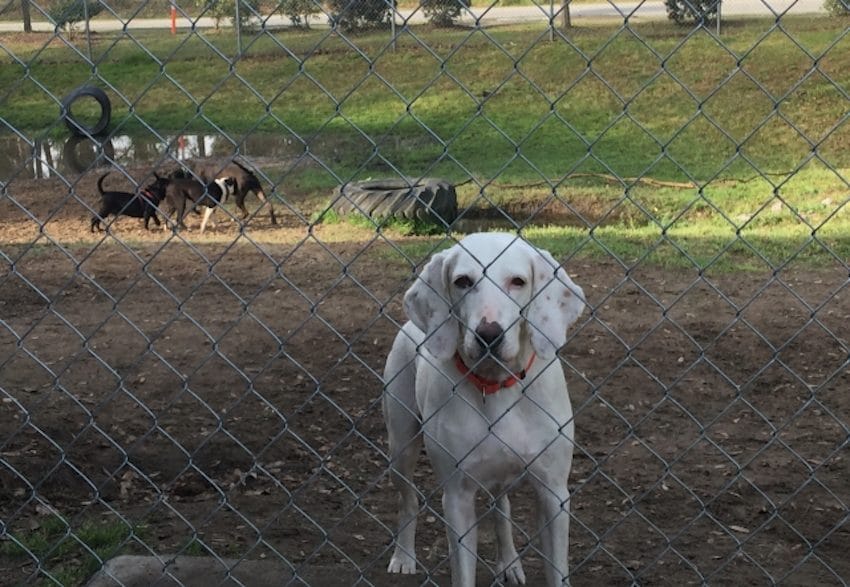 He was first brought to the Charleston Animal Society (CAS), a proud no-kill shelter, as a stray. Over the course of the next year, Gumby was returned to CAS a whopping 11 times!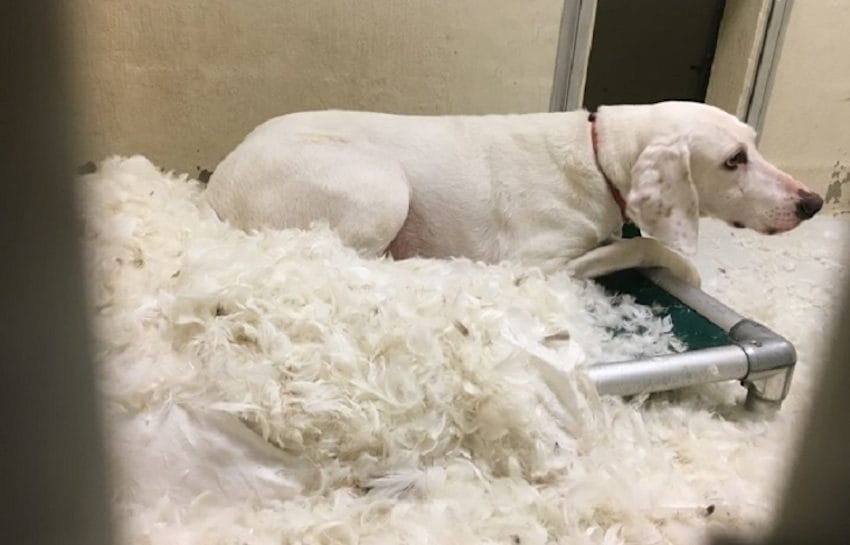 He was adopted out of CAS seven times, voluntarily surrendered to CAS eight times, and picked up as a stray three times. The shelter staff did everything they could to find Gumby a forever home, but nothing seemed to stick.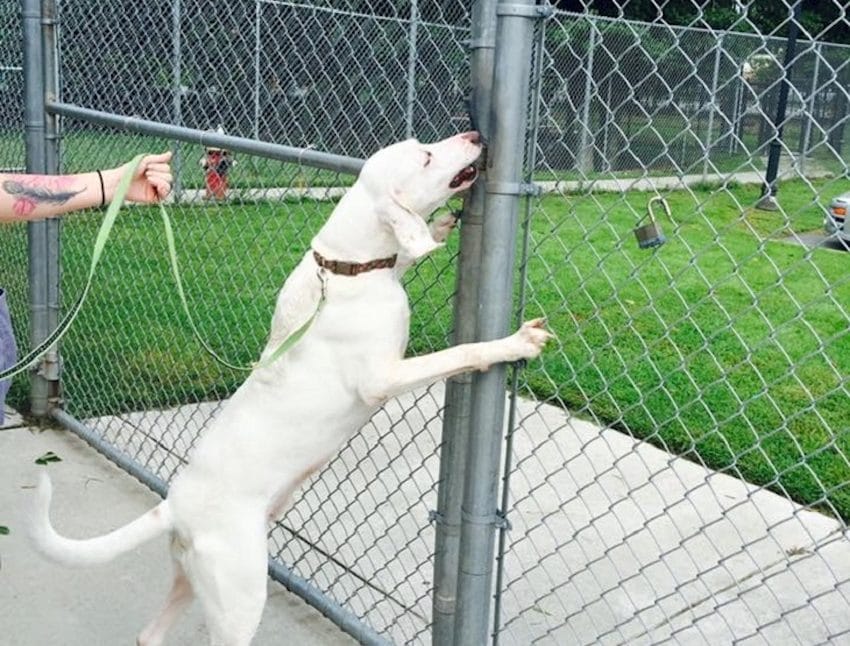 Hounds are known to be quite stubborn. Those who don't cut it as hunting dogs may run away or be abandoned by their owners.
Gumby's first adoption lasted only three short days. His following adoption lasted just six. The staff warned each family interested in Gumby of his Houdini-like escape skills.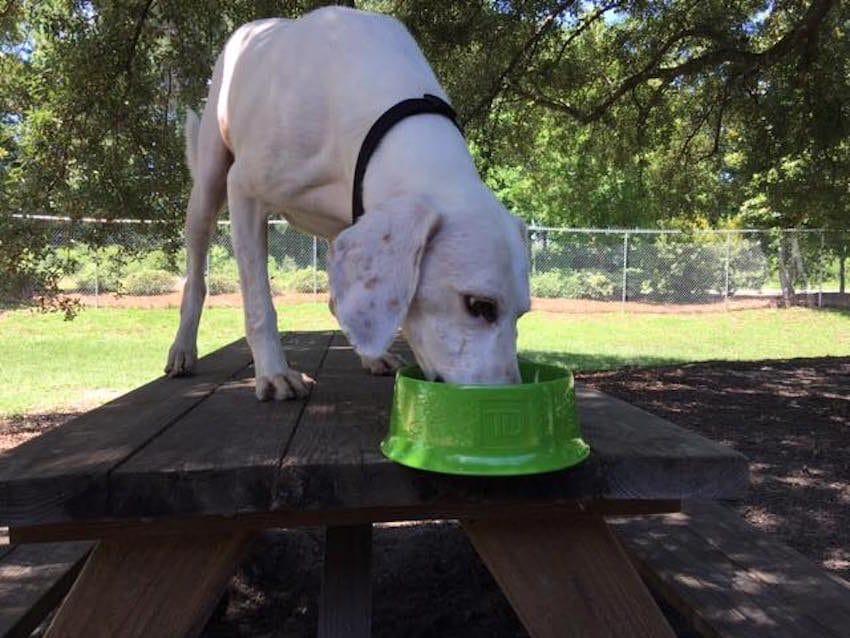 His third adopter was determined to make it work.
But Gumby returned to CAS four more times. On one occasion, he was brought in by a Good Samaritan, another time by animal control, and twice by his adopter.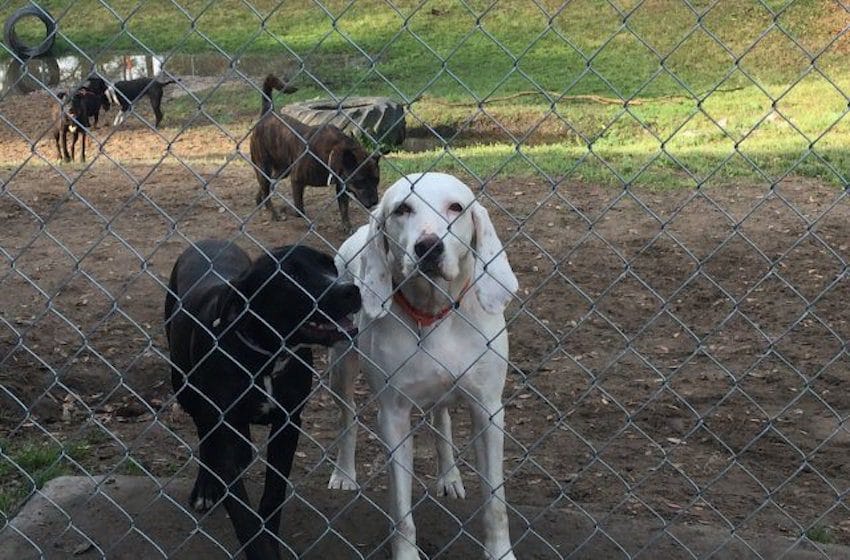 In March 2015, a fourth adopter brought Gumby home and the CAS staff didn't hear a peep about him for four months. They were delighted! This was it!
But that July, Gumby returned, branded a stray yet again.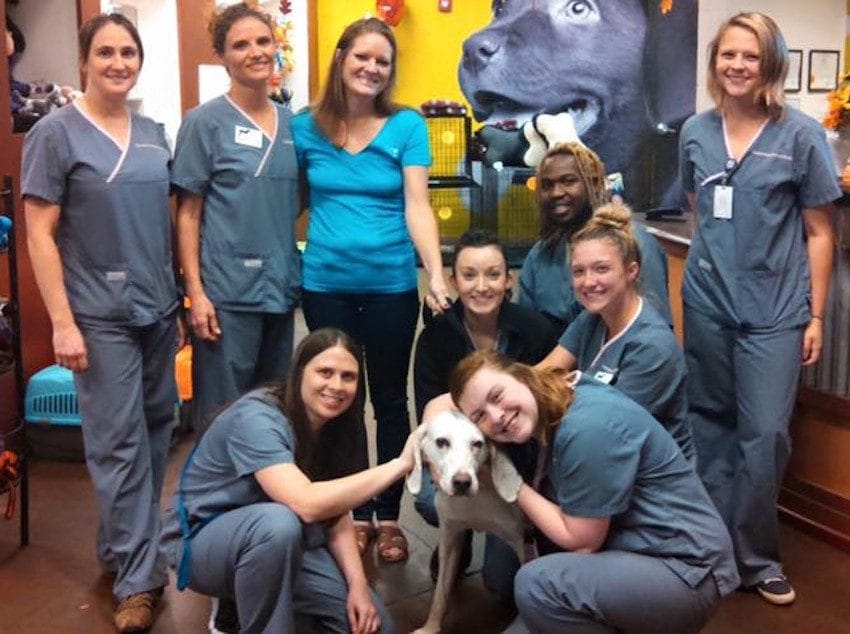 In August, Gumby was adopted a fifth time, but weeks later, he ended up at a sister shelter to CAS nearly 30 miles from Charleston!
Back to CAS he went, only to be quickly returned by his sixth adopter.
December 6, 2015, marked the last time the staff attempted to secure Gumby a forever home — but, of course, it didn't last long.
The adopter said he escaped three times in less than one month, going so far as to burst through his screen door!
The CAS staff had officially given up on placing Gumby for adoption, but they hadn't given up on him. His forever home was at the shelter.
The team realized he never really tried to escape while in their care at the shelter. He absolutely loved the staff and the attention they constantly gave him. They also realized Gumby had an uncanny way of comforting anxious or fearful dogs at the shelter.
The staff believed Gumby kept returning to CAS because "he knows he has work to do."
Gumby became an integral part of the shelter as he began helping the behavior team on a regular basis during behavioral demonstrations.
He plays with dozens of dogs every day and is provided with all the love and care he could ever want and need.
Thank goodness this incredible staff refused to give up on Gumby.
He may not have a traditional home setting, but he certainly has found his purpose.
The staff also discovered the serum from Gumby's blood has healing properties. He became a blood donor for kittens with eye infections!