Milo the cat has made Elizabeth Lara's mailing route brighter every time she comes by.Whenever she tries to put the mail through the slot, Milo's little paws start playfully swapping it away.The playful exchange has since become a favorite game for both of them.Elizabeth Lara has found a bright spot in her mailing route when she came upon the house of Milo the cat.
It seems that Milo has since figured out when the mail arrives. So, every day when Elizabeth comes to bring in the mail, Milo makes sure she knows just how he feels about it."I see him almost every day," Elizabeth told The Dodo.She shared, "When I try to put [in] the mail, he always starts slapping the mail or my hands, but playfully, never with claws or anything like that."
The mail exchange has since become one of the pair's favorite activities.
As Elizabeth tries to slip the mail through the slot, Milo tries his best to swat it away. It has become a game to both of them! Delivering the mail to Milo's family has been tricky, but Elizabeth has found the exchange endearing.
She has since started to look forward to getting to see and play with Milo as part of her mailing route.
Elizabeth shared that she was so happy that she finally got to record their exchange, so she can show people who makes her day "100 times better."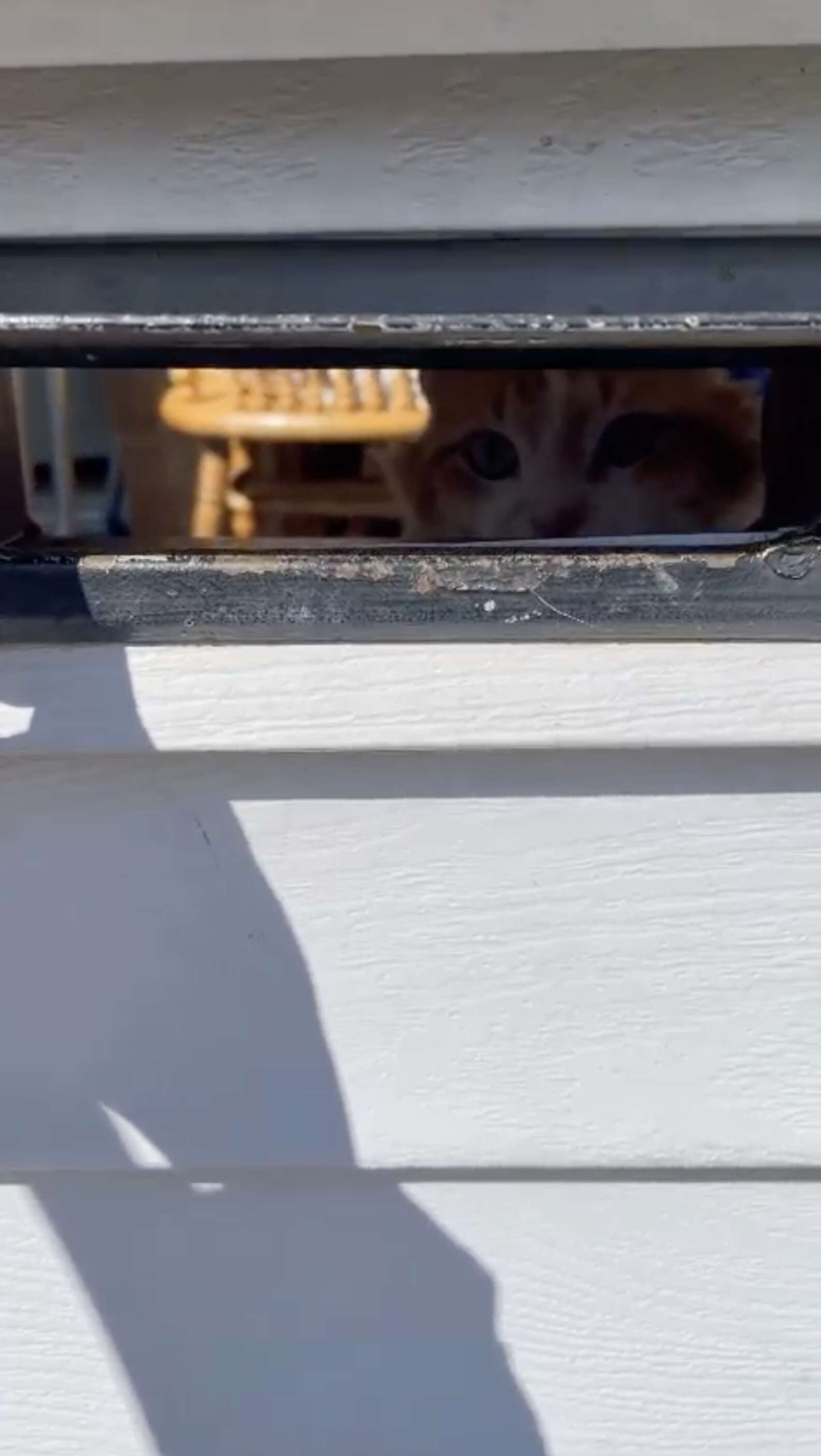 "He's the sweetest!" she gushed.
Elizabeth always wins the game in the end when the mail makes its way through the slot. Still, Milo is in it for the game and will always keep trying. Perhaps one day he'll be able to protect his home from the scary mail.
The adorable game has become the pair's favorite activity together, and Elizabeth cherishes every sweet interaction. She's just happy that she somehow scored a mail route with an incredibly cute cat!