Lạc Lạc the kitten has been his family's baby ever since they rescued him.Now that his parents are expecting their first child, he helps them by joining Grandpa's lessons on how to care for a baby!Lạc Lạc may be their baby today, but he certainly has a lot to look forward to when his new sibling arrives.Sweet little Lạc Lạc has been the baby of Vinh Quang's family ever since he was rescued from the streets of Vietnam.Quang's family is about to welcome a new baby, however. He and his wife are expecting their first child soon!
To help them prepare for the soon-to-be addition to their family, Quang's father helps them out with lessons every now and then.Lạc Lạc helps out, too! One day, they demonstrated an important lesson for the expecting parents.The expectant grandpa showed them just how to bathe their incoming baby — and Lạc Lạc played the part adorably!It really seemed like Grandpa was carefully washing a baby with his gentle hands! It's heartwarming to see how Lạc Lạc behaved all throughout — just like a sleepy baby would.
He looked so relaxed in the hands of his loving grandpa.
"I think he enjoyed it. They really get on well with each other. My father took care of me and my sister when we were little so he's pretty experienced in this," Quang told The Dodo.
Lạc Lạc has a lot to look forward to when his new sibling arrives. In the meantime, he's still the baby of the house.
In a way, Lạc Lạc is the first child of Quang and his wife. He's certainly given the couple some experience on how to be parents even before having their first human child.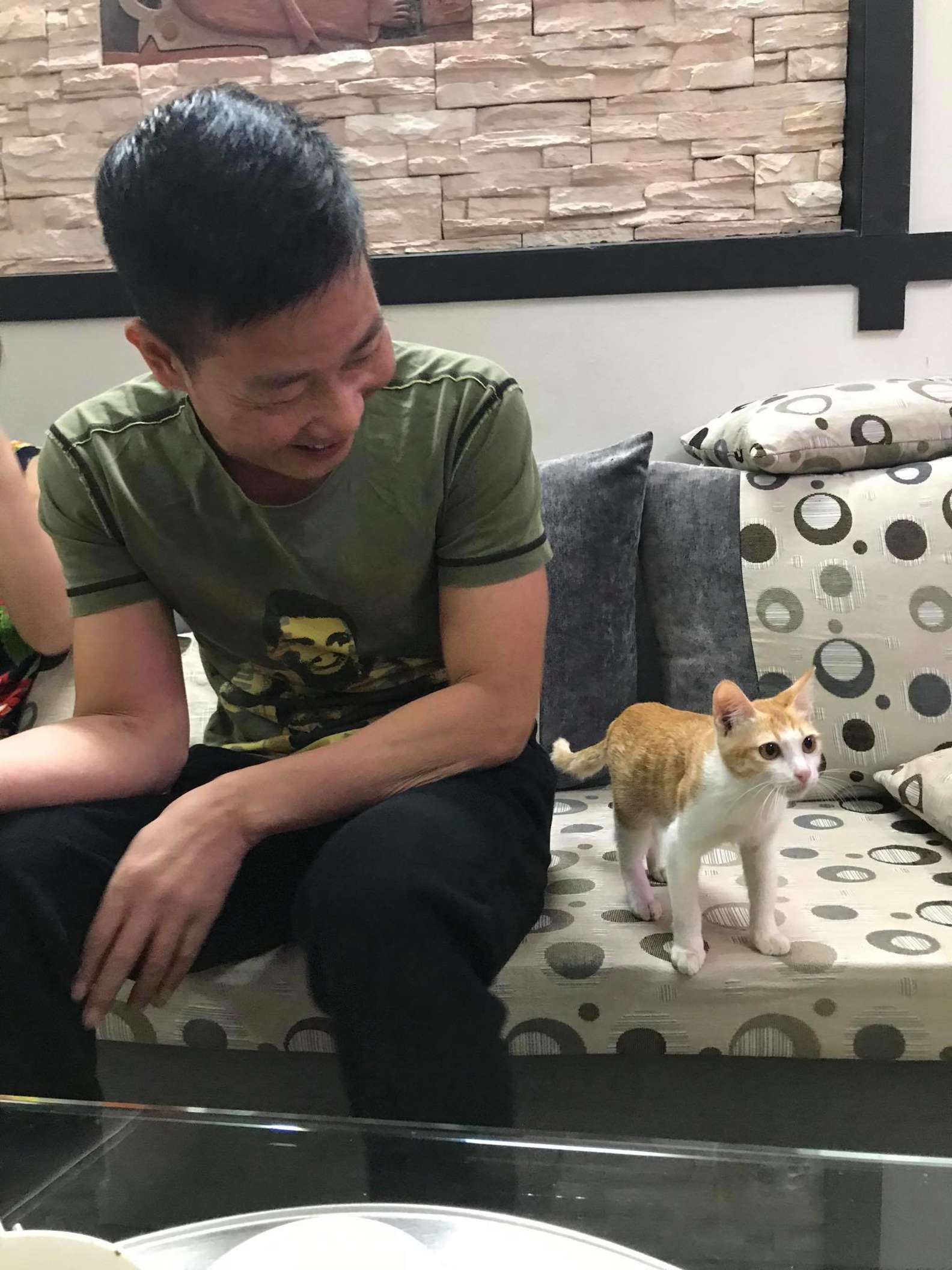 Quang agreed, saying, "Lạc Lạc is our baby boy."
The expectant father is now excited for their future child to meet Lạc Lạc and Grandpa.
"I'm really happy I'll have them by my baby's side," Quang shared.
"My father is a very thoughtful and understanding person; he will teach my son useful life lessons. And I hope Lạc Lạc will develop in him a love for all living things."