40 years ago, Jim Van Shaw (Don Miller) began his life with his wife, Maria, and their Yellow Labrador.Now, he is grieving after losing Maria to cancer and is left with a painful feeling of loneliness.That is, until he read the newspaper and learned of a dog who had been abandoned on the street and eventually ended up at the shelter.
That pup, named Ranger, was also feeling all alone. But that would soon change.Van Shaw went to the shelter to meet Ranger, who trusted him despite everything he's been through. He adopted Ranger, and so began their happy journey together.In this emotional short film, Van Shaw speaks of all the things he would tell Ranger, "if he could bark."
"Thank you for knowing what I am thinking, what I am feeling, for understanding me, for listening… thanks for making me smile again," the video reads.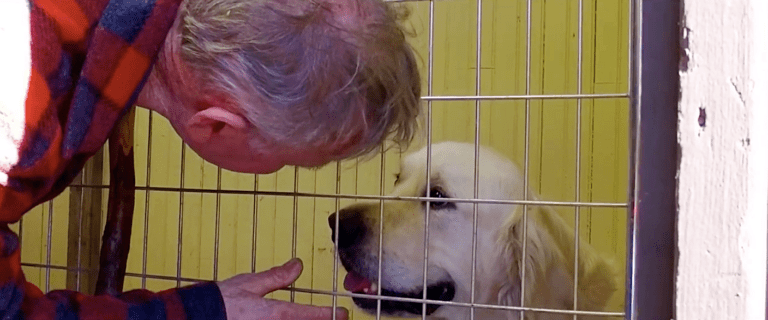 Now that time passed, Van Shaw has become sick and is dying. Ranger is sad and confused, but refuses to leave his best friend's side.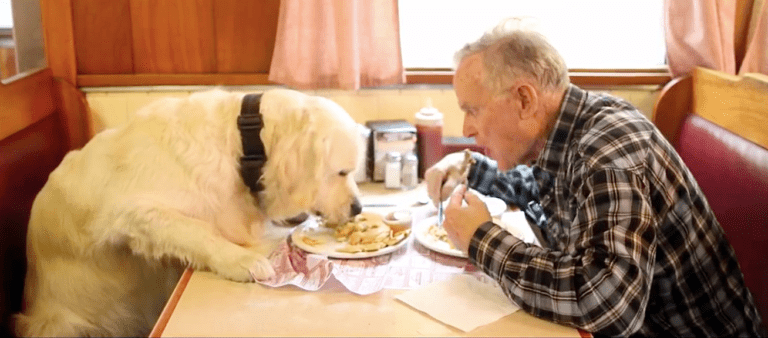 From cuddling, to taking walks, to eating at restaurants, these two did everything together and were completely inseparable.
So it's no surprise that once Jim was gone, Ranger refused to leave the funeral.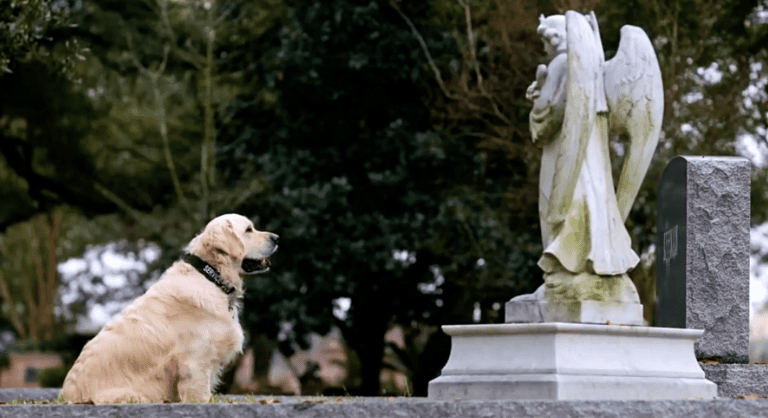 But now the two of them are together, barking away.