Paris Zarcilla found out what it's like to suddenly own a cat when a mom cat showed up in his home with her babies.Instantly falling in love with them, Paris embraced his unexpected role as cat dad.Almost three years later, the kittens are now all grown up — with Paris being dad to all five cats.People sometimes joke about how no one really plans on owning a cat until a cat shows up. Almost three years ago, Paris Zarcilla found out what it was like to have a cat suddenly turn up in his home.
For Paris, however, it was not just one cat.The cat family completely took him by surprise, but it wasn't long before he fell in love with his new roommates. He ended up canceling all his plans!"Paternal instincts kicking in. Overwhelmed with feels. Don't know how to deal." he tweeted.Paris didn't know where the mother cat came from, but instead of dropping them all off at the shelter, he decided to embrace his new role as cat dad.
"I'm a dad now," he declared.
He shared every little update in a Twitter thread that spanned 2 years — from May 2018 to May 2020. The online buzz may have waned over time, but Paris's love only grew stronger.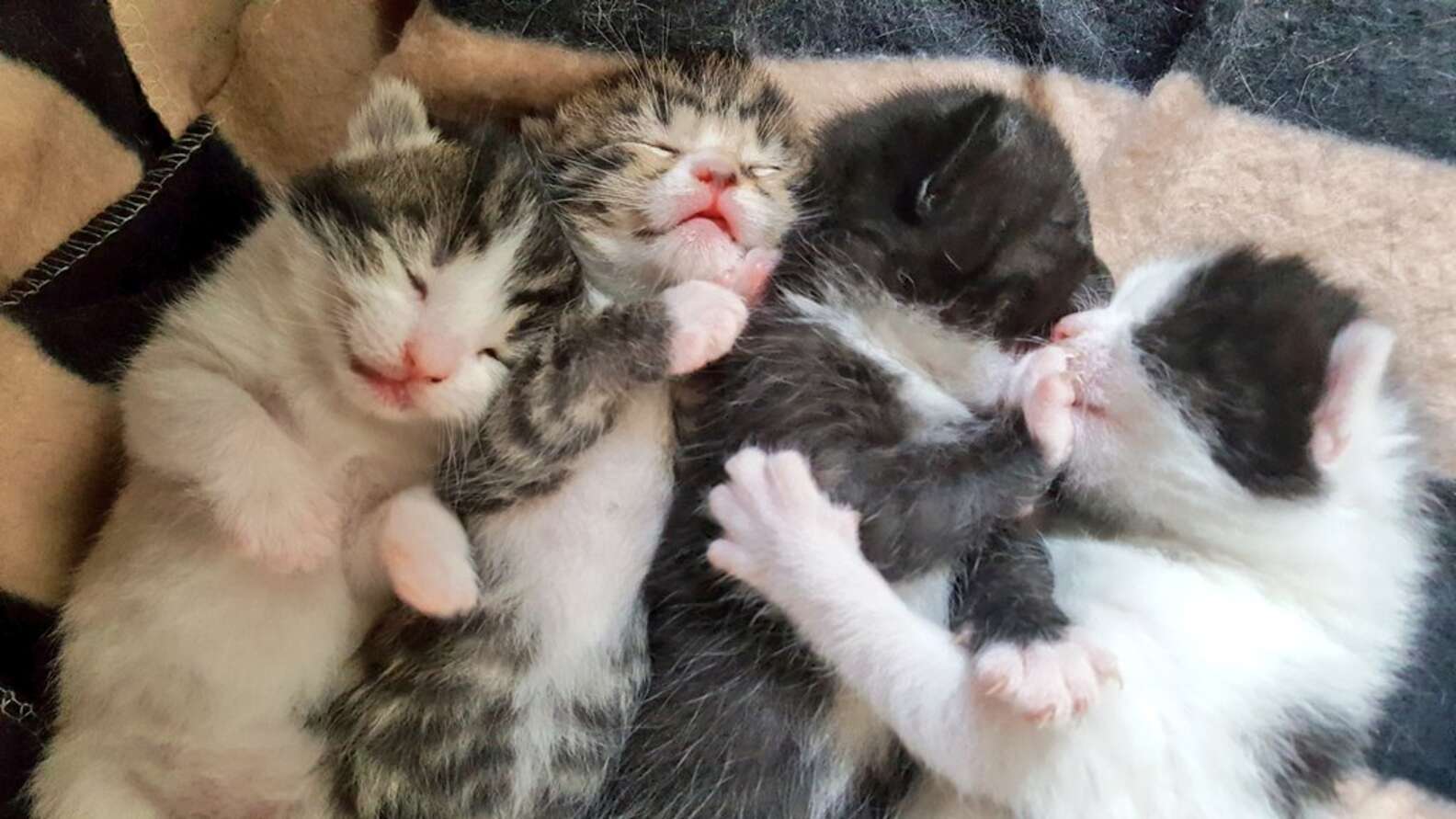 Here he is with his beloved cat family last May:
His unexpected encounter with the mother cat and her babies started a lifetime of love! The kittens are now all grown up.
"Almost three years have gone by," Paris told The Dodo. "It actually hurts to think about a life without them. Truly, they've taught me how to be a better human being more than some of the humans I know. And I'm still learning some of the greatest life lessons from being around them."
Paris certainly did not plan on being a dad to a cat — much less to five cats! But now, he couldn't imagine his life going in another direction.
"As soon as I decided I was going to keep them I knew my life would be different forever," he shared. "Animal companionship is as good as they say. They are one of the best things that has ever happened to me. I grow as they grow. Stronger. Furrier. Meowier."