Best friends don't have to look anything alike to make a great team, just as these unusual animal friendships prove.This is the incredible moment a 25-stone gorilla cradled a wild bush baby the size of its finger in its huge palms.This is definitely a sight to behold.
Over 300 rescued animals live at Ape Action Africa, Cameroon – a sanctuary dedicated to the conservation and protection of endangered primates like gorillas, chimpanzees, and monkeys.Bobo, a western lowland gorilla, arrived at the sanctuary back in 1994 as a small and vulnerable 2-year-old toddler, after his mom was killed by poachers. Over two decades later, he's a strong, huge silverback gorilla, the leader of his group at the sanctuary in Cameroon.
But even though Bobo is the dominant male of his group, he's known to be a gentle giant. And Bobo's gentleness was never more apparent when the caregiver found Bobo cradling a tiny wild bush baby he'd discovered in the forest.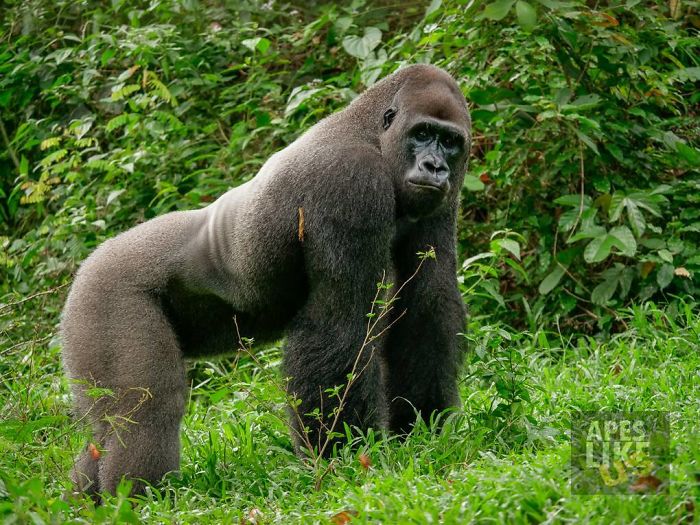 Most likely the tiny creature had been living inside Bobo's group enclosure. But even so, it's quite fascinating to watch it interacting in such a friendly manner with its giant neighbors.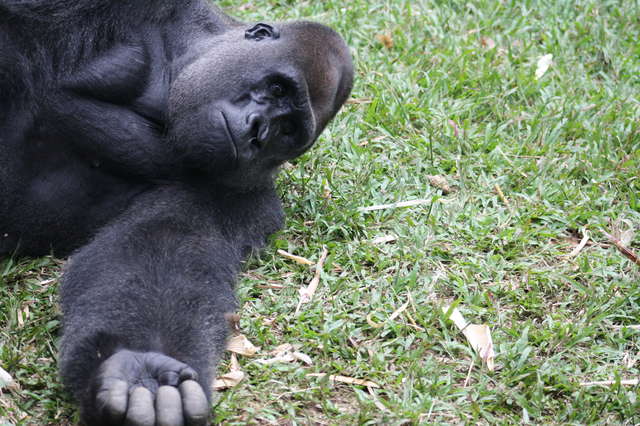 "The bush baby showed no fear of Bobo," Elissa O'Sullivan, spokesperson for Ape Action Africa told Bored Panda. "He moved around his body and spend his time hopping around in an open grassy area, before choosing to return to Bobo."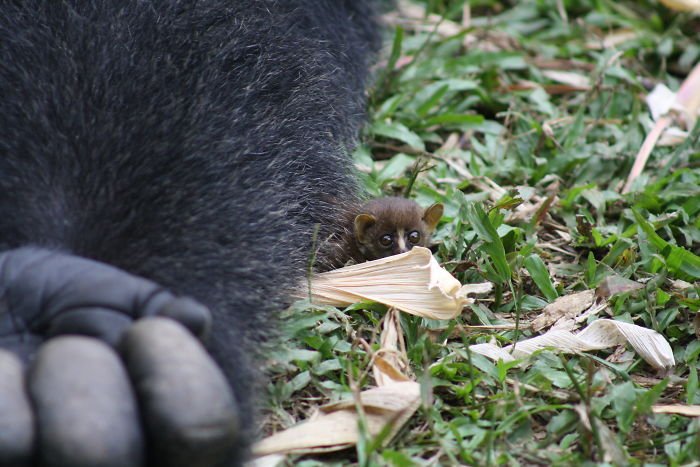 "Bobo's group-mates were desperately curious, particularly his favorite female Avishag, but he kept them all at a distance, making sure that no one disturbed his new friend," the sanctuary wrote. "Bush babies are usually nocturnal so it is very rare to see one, and even rarer to witness this kind of interaction. The little bush baby was happy to play in Bobo's arms, hopping off to explore the grass nearby, before returning to Bobo's hand."
The other gorillas – three females and three young males, soon became very interested in Bobo's new friend. However, Bobo suddenly became overprotective with his tiny companion and he kept his group away from it. "Bobo's group-mates were desperately curious, particularly his favorite female Avishag, but he kept them all at a distance, making sure that no one disturbed his new friend," the sanctuary wrote. "The little bush baby was happy to play in Bobo's arms, hopping off to explore the grass nearby, before returning to Bobo's hand."