Oakley the Australian Shepherd loves his car rides. And when he goes on one, he likes to catch up on his beauty sleep in the back.The dog's a hard sleeper and can sleep through pretty much anything, even the radio — unless it's his favorite song that starts playing over the speakers.
The pup is sleeping as usual when all of a sudden "Let It Go" from the Frozen soundtrack comes on the radio. His eyes open right away, and his ears go back with excitement!Then come the head tilts. It's not long before Oakley starts singing along with his favorite song in the whole wide world.
And he's got quite the voice! I could listen all day.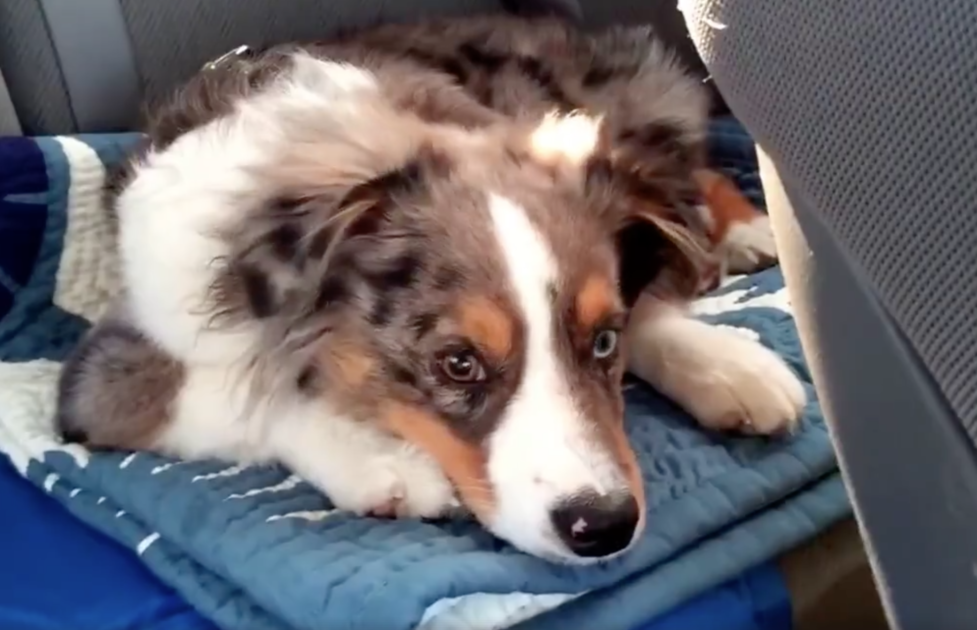 When the song ends, the pup stops singing along. Oakley actually recognizes the song and all of its parts! So incredibly cute.