When we make the life-changing choice to adopt a dog, the truth is, only part of that decision is in our hands. In most cases, our furry friends actually choose us first. Some dogs go one step further and make us fall head over heels for them when we least expect it.
That's exactly what transpired for a beautiful shelter pup who, at the mere sight of seeing this news reporter, instantly gave her heart to him.The reporter was covering a story at the shelter, unrelated to the pup, little did he know he was about to find a new family member.
Many of the shelter dogs, were watching the reporter out of curiosity, but this one particular dog wasn't afraid to approach him. The brave pup walked up to the reporter without any fear or shyness and surprised everyone by embracing the reporter in a heartfelt hug.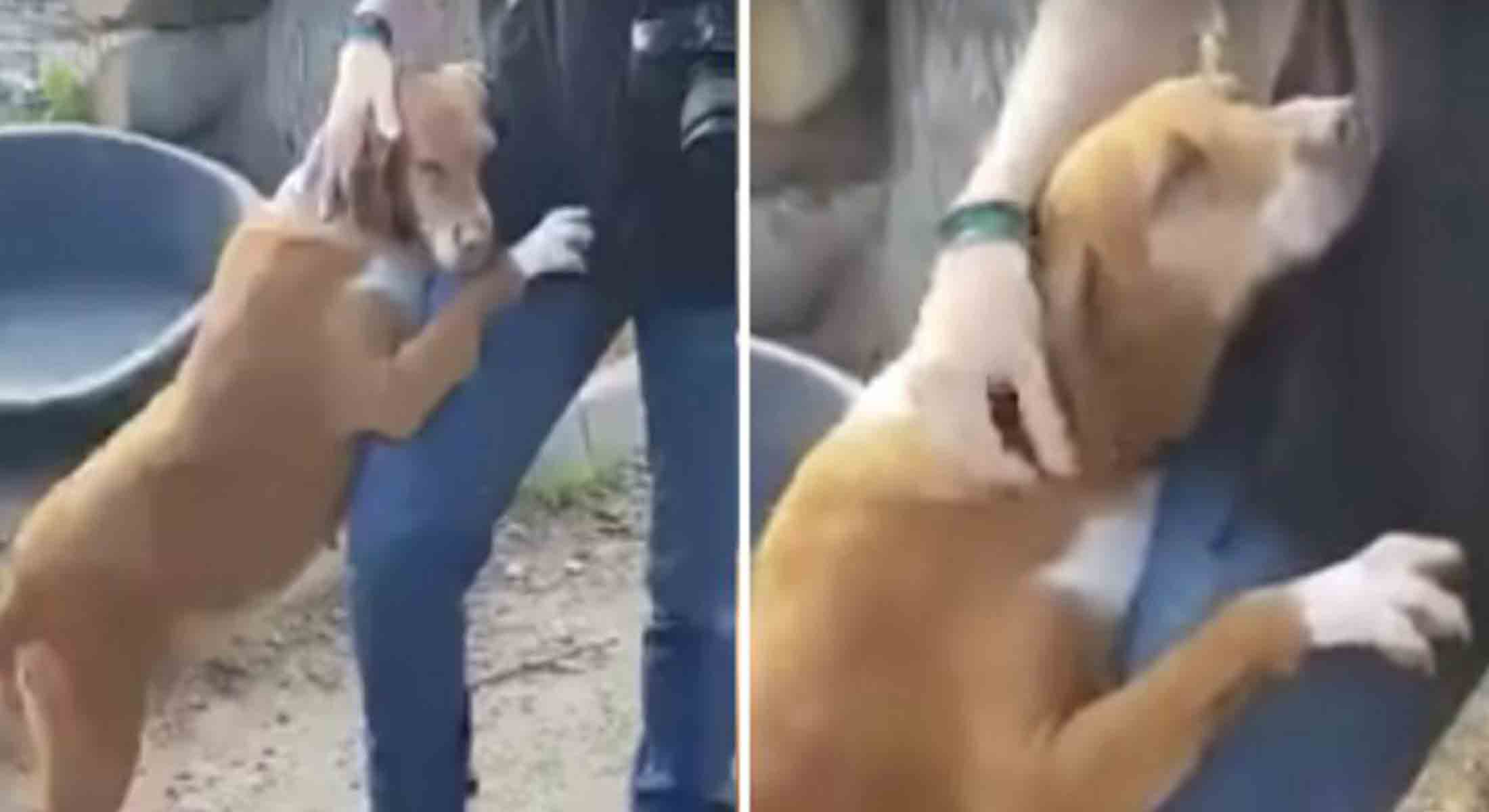 The heartwarming interaction between the journalist and the dog was captured on video — and its the perfect example of how dogs choose us.
Even though the man was likely confused by the dog's actions, he happily encourages her behavior. He gently pets her head, causing her to cling to him more. She clings onto his leg tightly and leans her head against him.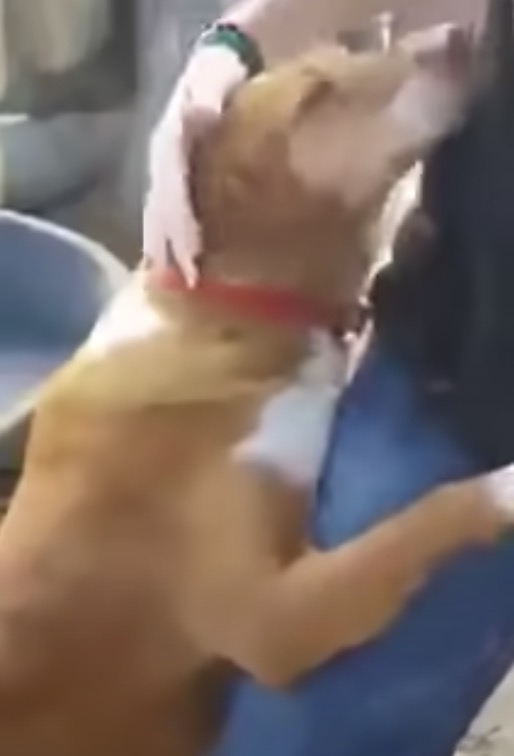 The poor pup seems tired of being at the shelter alone, The video is about 30 seconds long, so it's one of the most beautiful hugs ever filmed.
The dog had chosen the news reporter, and there was no way he could say no.
They had a connection that she simply couldn't deny, and luckily, neither could he; the reporter ended up adopting the sweet dog and giving her a loving home!