In Greece, there's a very special café called Hott Spott, located on the island of Lesbos that serves coffee by day, and becomes a warm shelter for stray dogs by night.It's helping to make the lives of the more than one million homeless dogs in the country (according to Greek charities) just a little better.
According to a waiter who works at the café, it all started this past July when the business started inviting their nighttime dwellers inside around 3 a.m. — long after their final customers have left.And no, it hasn't affected their business. In fact, the café has become even more popular thanks to their pup project.
Such random acts of generosity toward animals isn't uncommon in Greece, which has a large number of stray dogs.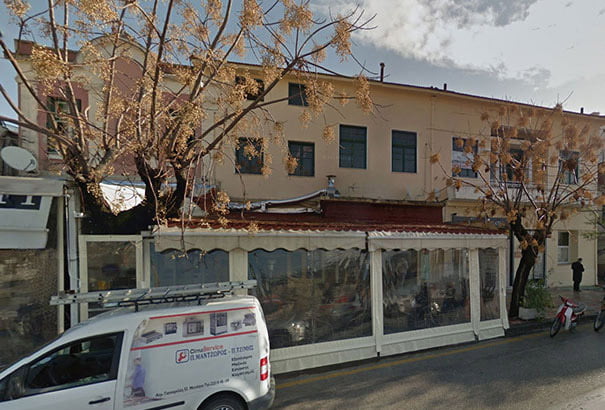 Despite being without a permanent home or family, these animals are often collared and cared for by the community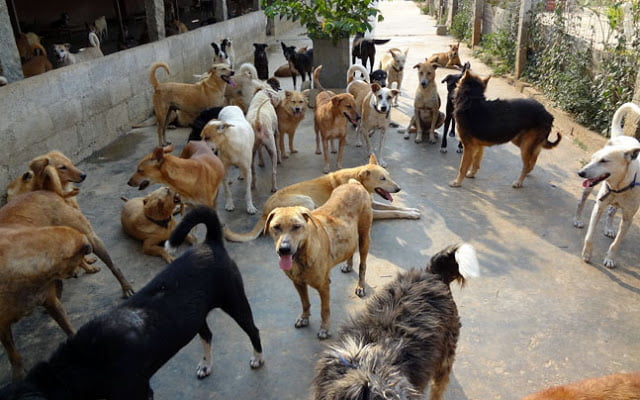 — an alternative to putting them into crowded shelters.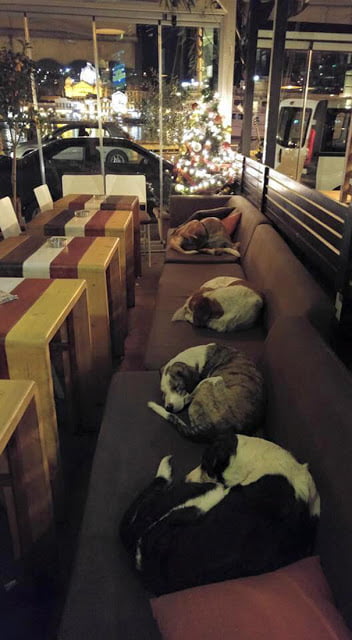 Many stray dogs are abandoned.