Babies and dogs have that kind of special relationship that never fails to pull our heartstrings. With the owner giving enough supervision and proper guidance to their dogs, no parent is ever going to worry about how their kid grows up around them. Dogs are called "man's best friend" for that reason.Dogs meeting a new addition to the family.
A small family lives with two dogs in their house in Toronto, Canada – one is a 3-year old Samoyed named Wooyoo, and the other is an 8-year old Pomeranian-Spitz named Mocha. In September 2019, the family just had their baby girl Onneu, and they were excited to introduce the little human to the dogs.
When the dogs first met Onneu, they were incredibly curious about the new scent and began examining the baby girl on the carrier. The dogs were smitten with the baby girl, but one particular dog wants to be more involved in taking care of the baby.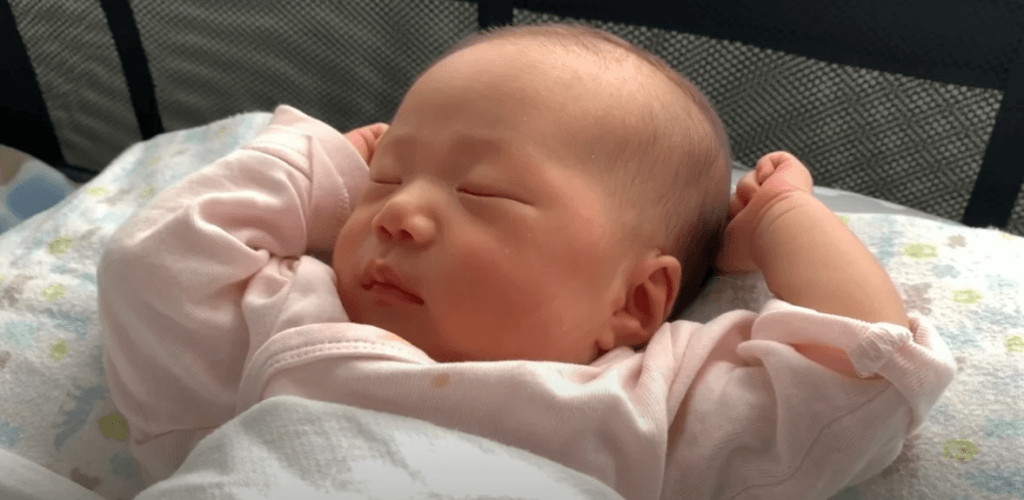 This dog just cannot leave his owner's new baby behind.
Wooyoo, an adorable Samoyed wearing a thick snow-white coat, feels like she wants to be included in everything that revolves around the baby. Every morning, she comes to the door to greet her family a good morning as soon as their baby daughter wakes up.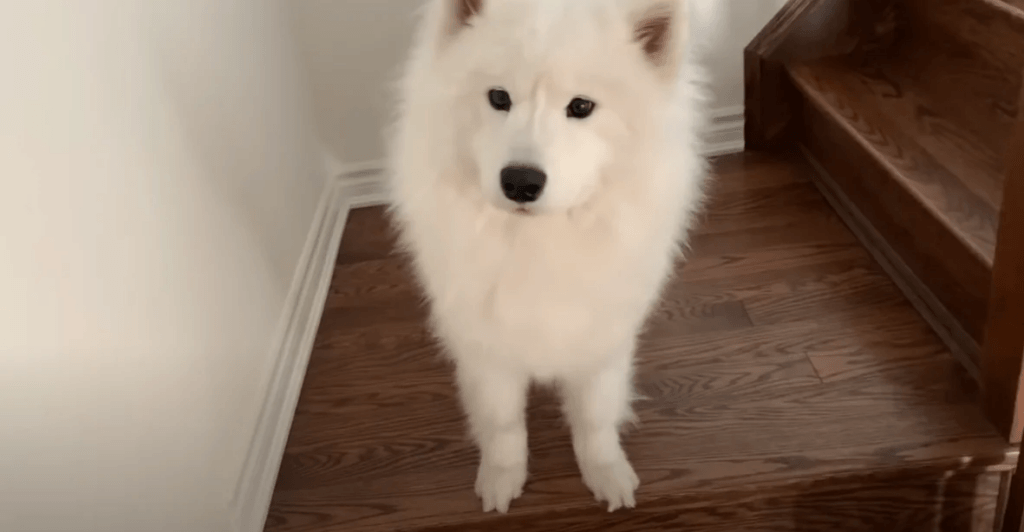 Wooyoo would follow them anywhere until she gets the chance to properly say hello to the baby. Sometimes, when she wants to get a closer look, Wooyoo leads her owner to the sofa so they could sit with the baby together.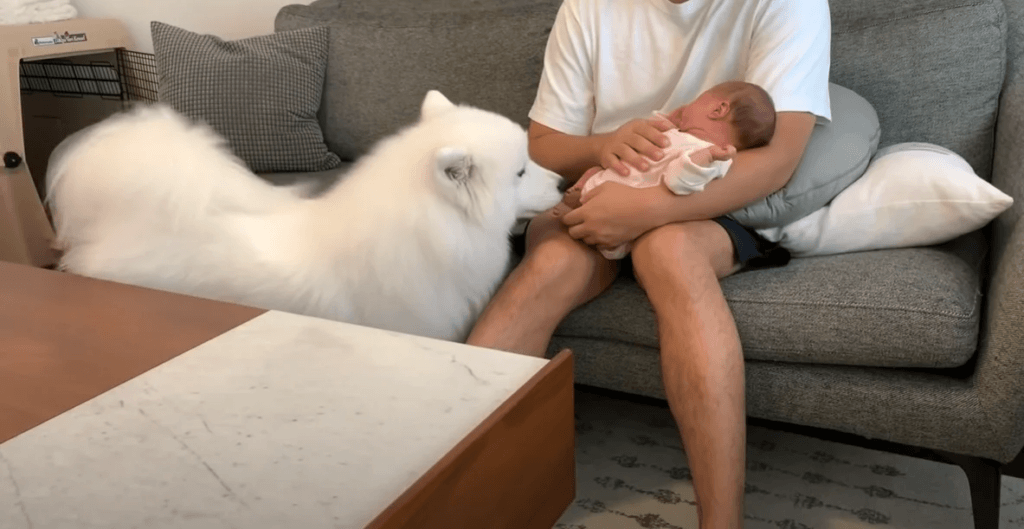 Whenever it is Onneu's feeding time, Wooyoo would just stay around them and patiently wait for the baby to finish her bottle. When it takes too long, she goes away for a little bit and immediately comes back after Onneu is done.
Wooyoo adores the baby so much that most of the time, she is always there around her. At one point when Onneu's mother took the baby for a quick bath, Wooyoo got impatient and started whimpering behind the bathroom door.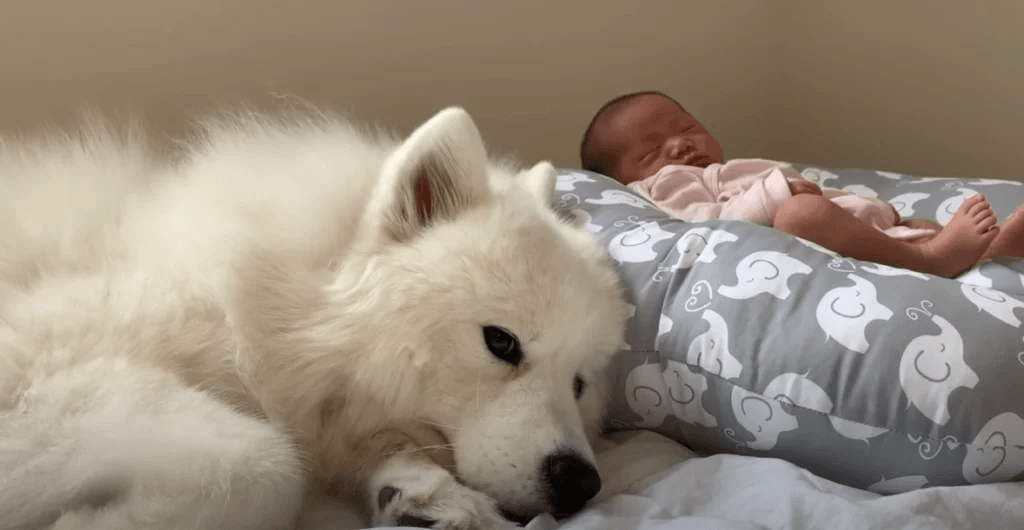 She is such a worrywart that she always checks for little things like, whether the blanket was properly covering Onneu or not. Sometimes, she stays and sleeps just below Onneu's crib to make her feel safe.
Some dogs, especially puppies, get overly excited when they meet a human baby, probably because of the urge to have a playmate. However, in Wooyoo's case, she thinks and acts like a proper adult, and she'll always show her gentle side toward the baby.
The video was uploaded a year ago on the dog's vlog channel on YouTube called, MochaMilk. Since then, the clip was viewed over 27 million times and we could understand why.
Today, Onneu has grown into an adorable toddler and her friendship with Wooyoo has become stronger than ever. If you want to watch more of their adventures, make sure to check them out on YouTube and Instagram.