Muffin, Ashley Schoon's emotional support dog, was feeling hyper in the park one day when a butterfly suddenly landed on her.
The pup was confused, but she immediately calmed down and let her colorful visitor rest on her belly.
The moment seemed so peaceful and magical, as if the two animals simply understood each other.
Meet the adorable Muffin, Ashley Schoon's emotional support dog. She makes Ashley happy whenever she's around.
Ashley and 9-month-old Muffin were playing in the park the other week when something magical happened.Ashley told The Dodo that Muffin is usually calm and attuned to emotions, but on that day, the pup was "going nuts because she was really hyper.""All of a sudden a butterfly landed on her," recalled Ashley. "She didn't even know what to do. She was so confused as to what the heck just landed on her face."
"I was scared she was going to try to eat it," Ashley said. "But she decided to lay all the way flat on her back and just let the butterfly stay on her tummy."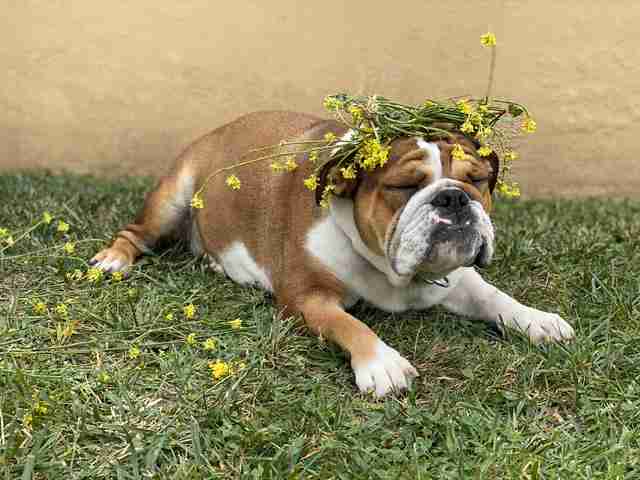 Muffin had immediately calmed down! She was confused, but she somehow knew she had to be gentle with her delicate friend. So she let her colorful visitor slowly wander up her belly and onto her chest.
A few moments later, the butterfly flew, but simply changed her position.
"It landed on [Muffin's] chin and she tried to look up at it without it going away," said Ashley.
It felt like a peaceful moment in which the two animals simply understood and calmed each other down.
"She actually calms a lot of animals down, even ones that aren't dogs. Maybe that's why the butterfly decided to land on her," Ashley shared.
Ashley shared the photos of the sweet interaction on Twitter, where several users expressed their heartwarming reactions.
Ashley said, "People on Twitter have been saying how much her photos have helped them forget about how bad the world is right now, just for a little bit, and I love that."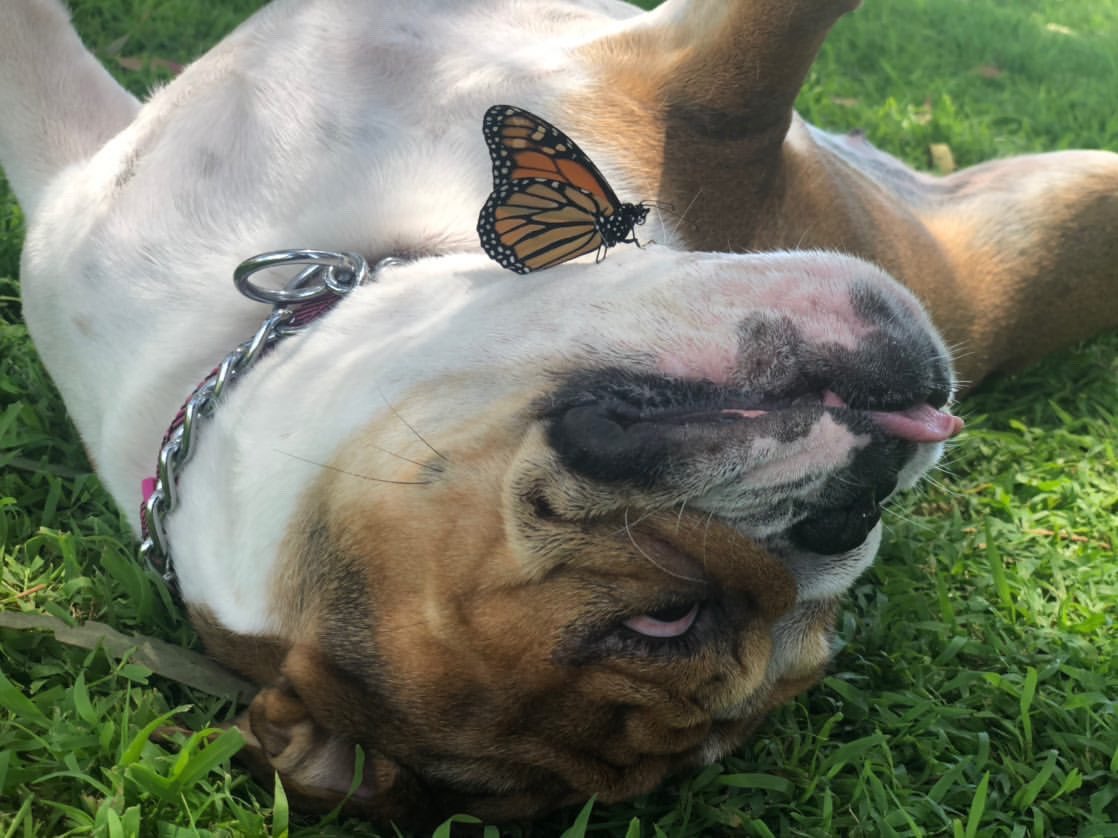 "She's a very special dog. She's helped me so much and she's even helping strangers that she's never met before and that makes me so happy," Ashley proudly shared. "The world needs some light right now."